Rooney
put on a cool show at the Fillmore last week with the help of
Hello Stranger
and
the Hush Sound
.
Hello Stranger


Hello Stranger was

awesome

. I had never heard of them prior to this performance so it was a nice surprise. The band appeared to be in their own zone while performing but they still connected with the audience (which wasn't easy with this particular audience - you'll hear more about them later) and each other.
They played what felt like ten songs but was probably closer to six.
A very cool performance.


The keyboardist in the back (
John Kirby
) was fun to watch. He looked very amused throughout their set, sort of like Liv Tyler's husband, as if someone was whispering jokes into his ear.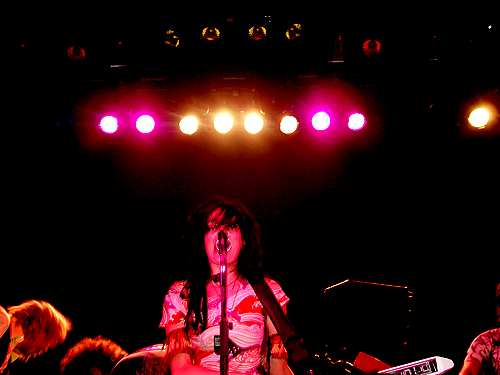 Juliette reminded me of a Jem doll when I first saw her. Mainly because of the keytar. She's a great singer and sweet woman, I caught her chatting with guests and posing for photos around the merchandise stand during Rooney's set.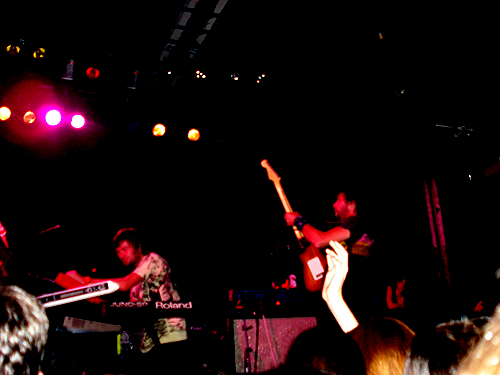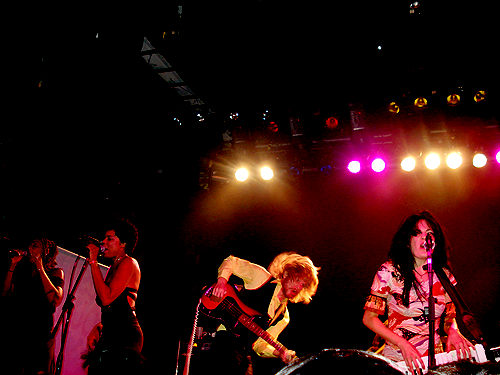 Hello Stranger performing Robody



Hello Stranger two



Hello Stranger three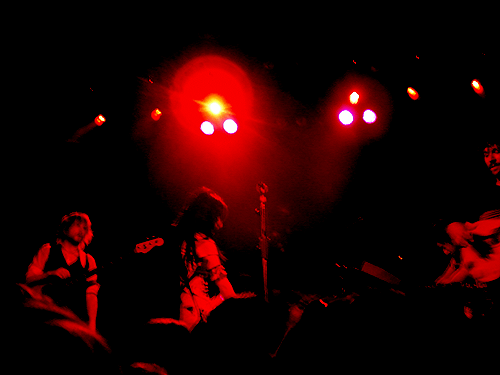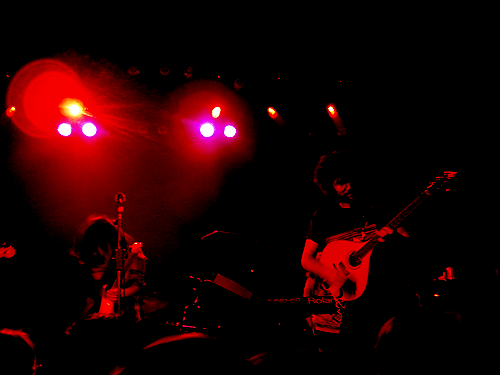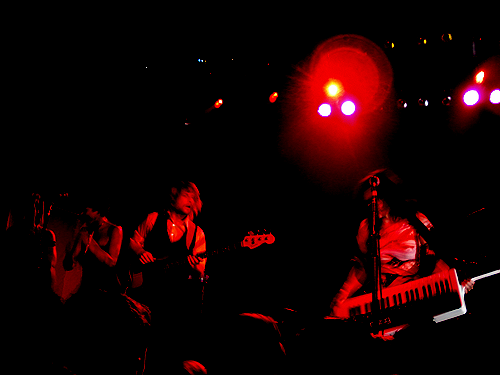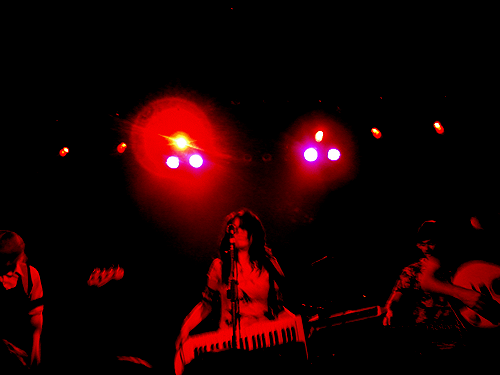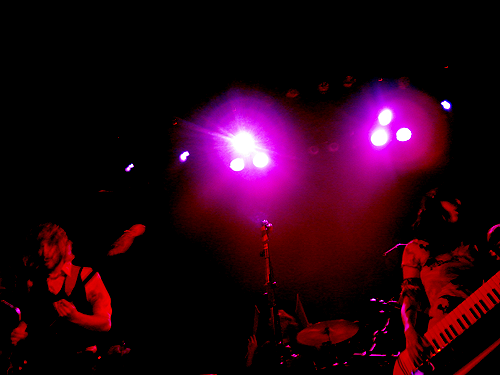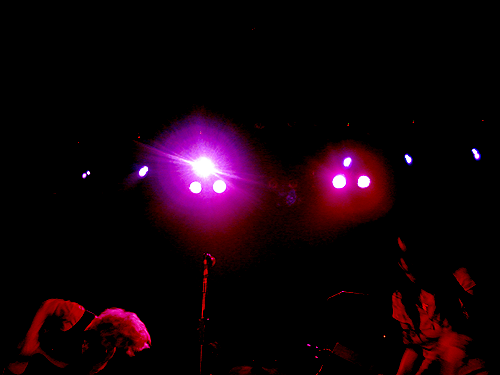 The Hush Sound


I don't have too much footage from their performance because the crowd was being moshed. I'd say they were

moshing

, but it was against the majority's will and it really pissed them off. The audience consisted almost entirely of sixteen year old girls and they spent most of their time eying the front row (even the girls in the fourth row next to me) while slowly inching their way to a better spot. It was very obnoxious. During Hello Stranger's set a guy in the back kept yelling "TELL THEM TO DANCE! TELL THEM TO DANCE!" and everyone around me laughed but I agreed with him - no one was dancing. One song into the Hush Sound's set and he began the mosh that would ruin many a fan girl's night. It was brilliant. So brilliant that I had to shake his hand. And so while Hello Stranger's set was amazing, the night itself didn't get fun until the moshing began and forced people to dance.


The Hush Sound played a ton of great mellow songs and the crowd loved them. The head mosher shouted "you're so hot!" to Greta numerous times and she took the compliments with a blush, it was very cute. After their final song Bob wiped his face with a white towel, fake sneazed in it, and then tossed it into the audience and they actually went crazy for that towel.
Hush Sound One



Hush Sound Two




Rooney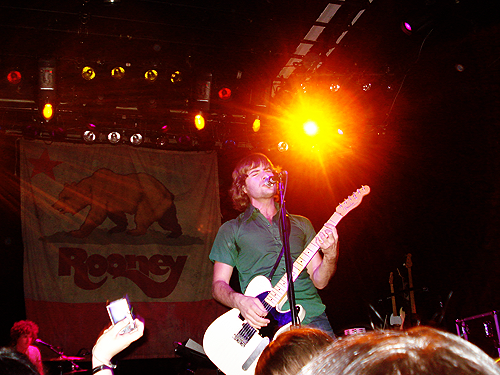 All the girls that stood completely still during the opening act went completely crazy once Rooney walked onto the stage and went even wilder when Robert walked along the edge and touched hands. It blew me away. Robert Schwartzman melted these girls. He's like a modern day Beatle.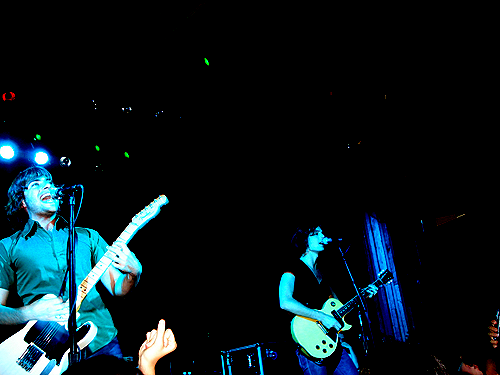 "Calling the World"



Robert getting the crowd going



"Don't Come Around Again"




Robert blue himself.
"Are You Afraid"



Robert feels good vibrations




He spent 30 seconds doing that over and over.
"Tell Me Soon"



"Paralyzed"



Robert demanding more love




He did this a lot during the show.
Robert shares a story




My camera ran out of memory so I couldn't capture the full story on film so here it is on screen: Their flight from Japan to NY was sent back to Japan because the plane was smoking and falling a part. Robert said he felt lucky to be alive, girls swooned, yada yada and then they resumed the show. I left two songs after to catch my train home but according to a few people I contacted from the show, nothing exciting happened, they finished their set list and left the venue for their next show.